---
Vin Diesel
10. 3. 2006
Vin Diesel                                      
vlastním jménem Mark Vincent
Narozen : 18.7.1967   USA  New York
Vin uskutečnil svůj herecký debut již v sedmi letech v New Yorském divadle. Průběh jeho dospívání byl přímo spojen s divadlem. Na vysoké škole Hunter College studoval tvůrčí psaní a postupně začínal psát scénáře. Již na počátku devadesátých let se stal aktivním filmařem a prvním jeho snímkem byl film "Multi-Facial", který byl vybraný pro filmový festival v Canes. V tomto filmu nejen hrál, ale zároveň jej režíroval, produkoval a napsal k němu scénář. Po prvním úspěchu se s menší odmlkou vrátil s dalším filmem "Strays" (1997), který režíroval, produkoval, napsal k němu scénář a zahrál si roli Ricka. Film byl opět úspěšný a byl vybrán na Sundance Festival.

Dalším významným úspěchem byla role ve velkolepém filmu Zachraňte vojína Ryana "Saving Private Ryan" (1998). kde si zahrál s velkými hvězdami jako Tom Hanks a Matt Damon.

Ke všem svým schopnostem přidal mluvenou roli v animovaném filmu Železný obr "The Iron Giant" (1999), která byla opět velmi kladně přijata. Ve filmu Riziko "Boiler Room" (2000) si zahrál s dalšími mladými herci jako Giovanni Ribisi, Ben Affleck, Jamie Kennedy a Nicky Kattin. Ve filmu si zahrál mladého úspěšného makléře Chrise, který si ve svém věku prodejem akcií vydělává spoustu peněz, ale jak se postupně dovídá, vše není až tak v pořádku.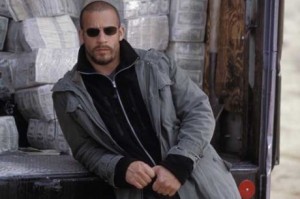 Také na sebe významně upozornil ve sci-fi Černočerná tma "Pitch Black" (2000), kde se v roli trestance spolu s posádkou přepravní lodi zřítil na podivnou planetu bez noci, ale jednoho dne noc přece nastane a probudí se smrtící monstra. Jedním z jeho nevýznamnějších filmů byl úspěšný akční thriller Rychle a zběsile "The Fast and the Furious" (2001). V roli vůdce pouličního gangu Dominika, který je zapleten do krádeží kamionů i s nákladem, aby získali více peněz na speciální úpravy aut a motorek, s nimiž pořádají nelegální závody nočním městem.

Hned první víkend po uvolnění film utržil přes 40 milionů dolarů, což byly výrobní náklady filmu. Film se stal absolutním trhákem, který Vina vynesl mezi nejvýznamnější Hollywoodské celebrity. Za tuto roli byl Vin nominován na dvě ceny MTV Movie Award, z nichž jednu získal.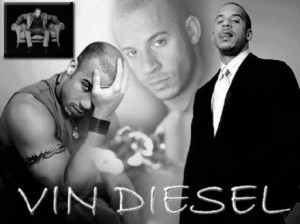 Rok 2002 pro něj byl nejvýznamnější rolí tajného agenta xXx v sejnojmenném filmu "xXx", který vystihuje eXtrémní! eXplozivní! eXcelentní! Vin v roli Xandera Cage je najat Augustusem Gibbonsem (Samuel L. Jackson), ostříleným agentem, aby pomohl čelit beznadějné situaci, neboť jejich tajný agent byl zabit ve vzdálené Praze velmi nebezpečnými recidivisty vedenými bývalým velitelem ruské armády.
Filmografie :
2011 Hannibal the Conqeror 
2010 Rockfish , XXX : The return of  Xander Cage
2009 Rychlí a zběsilí
2008 Babylon A.D. 
2006 Rychle a zběsile : Tokyjská jízda , Dokažte mi vinu
2005 Ochránce
2004 Chronicles of Riddick (hlavní producent) - Richard B. Riddick
2004 XXX2 (hlavní producent) - Xander Cage
2003 Osamělý mstitel /A Man Apart/ (hlavní producent) - Sean Vetter
2003 XXX: A Filmmakers Diary (video) - sám sebe
2002 XXX /XXX/ (hlavní producent) - Xander Cage
2002 2002 MTV Movie Awards (TV) - moderátor
2001 E! Rank: 25 Toughest Stars (TV) - sám sebe
2001 Knockaround Guys - Taylor Reese
2001 Rychle a zběsile /The Fast and the Furious/ - Dominic Toretto
2000 Černočená tma /Pitch Black/ - Richard B. Riddick
2000 Riziko /Boiler Room/ - Chris Varick
1999 The Making of 'The Iron Giant' (TV) - sám sebe
1999 Železný obr /The Iron Giant/ (hlas) - železný obr
1998 Into the Breach: 'Saving Private Ryan' (video) - sám sebe
1998 Zachraňte vojína Ryana /Saving Private Ryan/ - vojín Adrian Caparzo
1997 Strays (režisér, hlavní producent, scénář) - Rick
1994 Multi-Facial (režisér, producent, scénář) - Mike
Komentáře
Přehled komentářů
---
---